Artic Wolf (Original Oil on Canvas)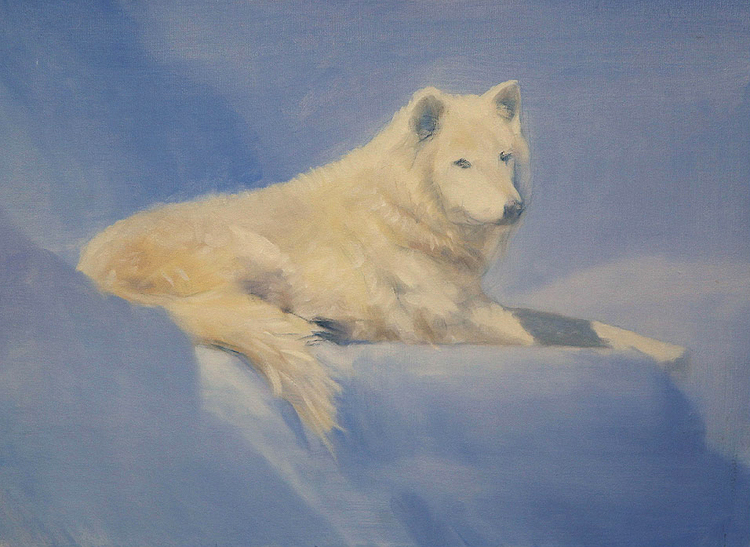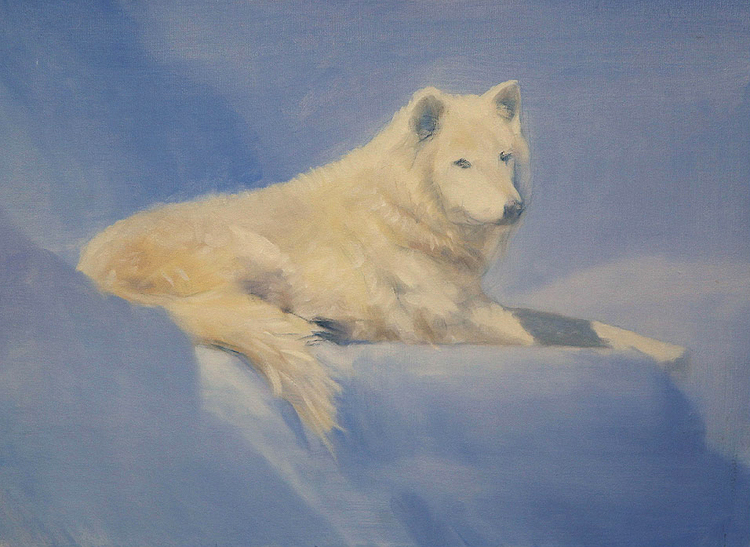 Artic Wolf (Original Oil on Canvas)
A painting of a solitary arctic wolf as he sits upon a cliff scouting his territory awaiting a herd of musk oxen, a seal or an arctic hare in the midday sun.
Medium: Oil on Canvas
Painted: 1987
Signed: "PARRISH" Lower Left Hand Corner
Framed Size: 18"h x 24"w
Weight: 1 lbs.
* Please Note: Includes free shipping of your art within the continental United States. Please refer to our 'Terms and Conditions' for more information.